Our Story
Why We Exist:
Quiet Cove Foundation seeks to find innovative
solutions to large scale social issues.
Quiet Cove Foundation was founded in 2017 by long-time friends Brian Paes-Braga and Emily-anne King. At the heart of their vision for Quiet Cove Foundation is innovation.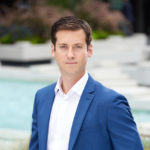 Brian Paes-Braga
An innovator-at-heart and serial entrepreneur, Brian began a career in finance, where he spent almost a decade working with diverse international firms supporting in the areas of underwriting, mergers and acquisitions, asset management, venture capital and private equity. With the sweat equity from finance, Brian embarked into an entrepreneurial journey, founding Lithium X Energy Corp which was awarded 2017 TSX Venture 50® as the mining sector's top performing company.
Emily-anne King
Emily-anne has 7 plus years in the charity space. Her biggest project to date is co-founding the Backpack Buddies Program. Backpack Buddies seeks to fill the weekend hunger gap faced by children who rely on school meal programs Monday-Friday by providing them with Backpacks of food to take home for weekend consumption. Each Backpack of food delivered to a child in need has been fundraised by and packed by a child for a child. Backpack Buddies model of kids-helping-kids is truly innovative and sets it apart from other food charities in Vancouver. The program currently feeds over 2,500 children a month.
Imperative to Brian on his journey through the business world has always been to remain philanthropically minded. Brian has travelled the globe on mission trips working with Syrian refugees in Greece, building schools in Peru, and has supported many causes locally in Vancouver.
When the time came for Brian to take his philanthropy to the next level, he called Emily-anne. Over several months of discussion, they set out a vision for the Foundation. At the centre, a focus on innovation.
Brian and Emily-anne believe that the current status quo in the charity space hinders innovation and growth. Charites are confined to old notions of overhead and percentages spent on things such as marketing. They believe that this creates an imbalance as charities are told to think big, act big, but operate small.
Quiet Cove Foundation was created to challenge these notions. We encourage charities to think big, take risks, and disrupt the status quo.
Brian and Emily-anne want to support charities in their grand visions for change, take risks alongside them, with the ultimate goal of HUGE social impact.
"The next time you're looking at a charity, don't ask about the rate of their overhead; ask about the scale of their dreams - their Apple-, Google-, Amazon-scale dreams - how they measure their progress toward those dreams, and what resources they need to make them come true, regardless of what the overhead is."

- Dan Pallotta

Join our list
Receive updates on Quiet Cove activities